China, world's top graphite producer, tightens exports of key battery ...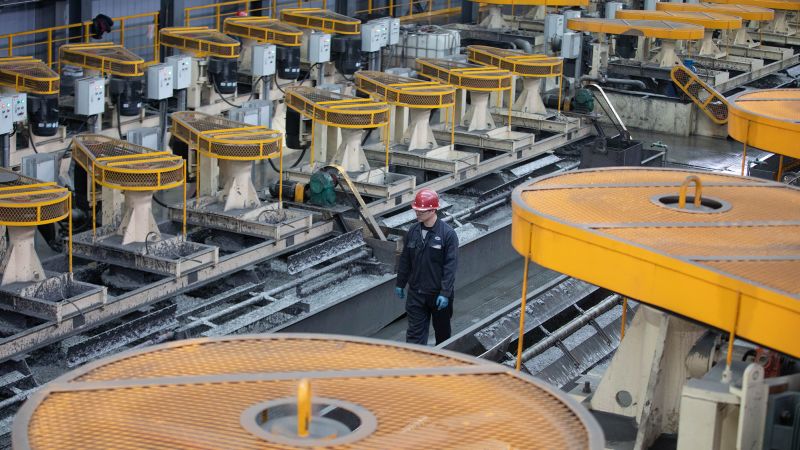 China has announced that it will require export permits for some graphite products in order to protect national security. This move aims to control the critical mineral supply as China is the world's top producer and exporter of graphite. The export permits will apply to graphite used in EV battery anodes. This decision has surprised many and comes at a time when foreign governments are putting pressure on Chinese companies. The European Union is considering tariffs on Chinese-made EVs, while the US has increased restrictions on Chinese companies' access to semiconductors. This move by China is seen as a way to assert its dominance in manufacturing and push other countries to develop their own alternatives.
Source: Link
Frequently Asked Questions
Q: What mineral is crucial to the manufacture of batteries for electric vehicles?
A: Graphite is crucial to the manufacture of batteries for electric vehicles. Source
Q: Why has China restricted exports of graphite?
A: China has restricted exports of graphite as part of its escalating global tech war. Source
Q: When did China impose export controls on graphite?
A: China imposed export controls on graphite effective from December 1. Source
Q: What other key material used in electric vehicle batteries has China strengthened export controls on?
A: China has also strengthened export controls on some categories of graphite, a key material in electric vehicle batteries. Source
Q: What does China's export restrictions on graphite mean for Tesla and other companies?
A: China's export restrictions on graphite could impact Tesla and other companies that rely on graphite for electric vehicle batteries. Source